Rudy and Colgan named 2017 Parade Marshals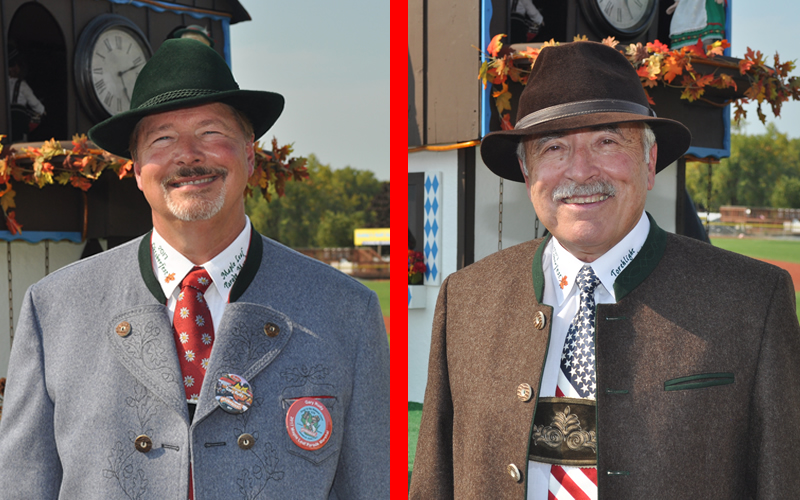 Two long-time and highly-recognized La Crosse businessmen have been selected as parade marshals for Oktoberfest 2017.
Tim Colgan (above right), owner of Colgan Air Services at the La Crosse Airport (and a life-long northsider), will lead the Torchlight Parade on Thursday, September 28.
Gary Rudy, (above left) owner of the iconic Rudy's Drive-In on La Crosse Street (and a die-hard southsider), will serve as marshal for the Maple Leaf Parade on Saturday, September 30.
Read more about Colgan and Rudy and their involvement in the greater La Crosse community.