5 Seasonal Beers Served Up At Oktoberfest La Crosse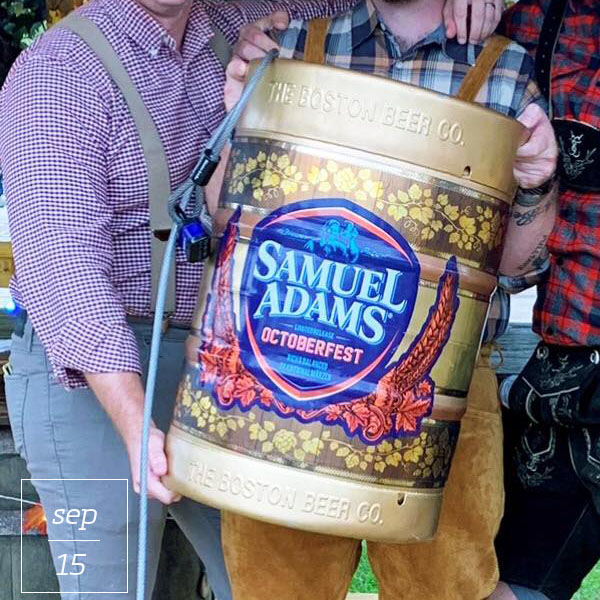 Some fest-goers come for the epic parades, others for the biergarten. If you're German or just looking for an excuse to try some tasty seasonal beers this Fall, here are 5 beers served up at Oktoberfest La Crosse that you can find at your local beverage depot. And while you're enjoying one of your favorite German beers, maybe even dressed up in your lederhosen, dirndl or dancing to a little polka – we'd LOVE to see how you're Festing at Home this year.
Send us your photos or videos of your Oktoberfest USA Fest At Home Celebration to [email protected] for a chance to win 4-Day Admission passes to Fest 2021 in La Crosse! Entries can be submitted Thursday, September 2, 2020, through Sunday, September 27, 2020. Prost!
1.  SAMUEL ADAMS OKTOBERFEST – Fest isn't Fest without the infamous tapping of the golden keg with Samuel Adams Oktoberfest beer. This is one of Sam Adam's oldest and most beloved seasonal beers, and with good reason. Brewed with five types of malt, including their proprietary Samuel Adams OctoberFest malt, this classic märzen's caramel malt character is perfectly balanced by German Hallertau Mittelfrueh and Tettnang Tettnanger Noble hops. It has a smooth, roasty, and slightly sweet flavor. Below is our current Festmaster, Terry Cowgill tapping the golden keg at last year's Fest!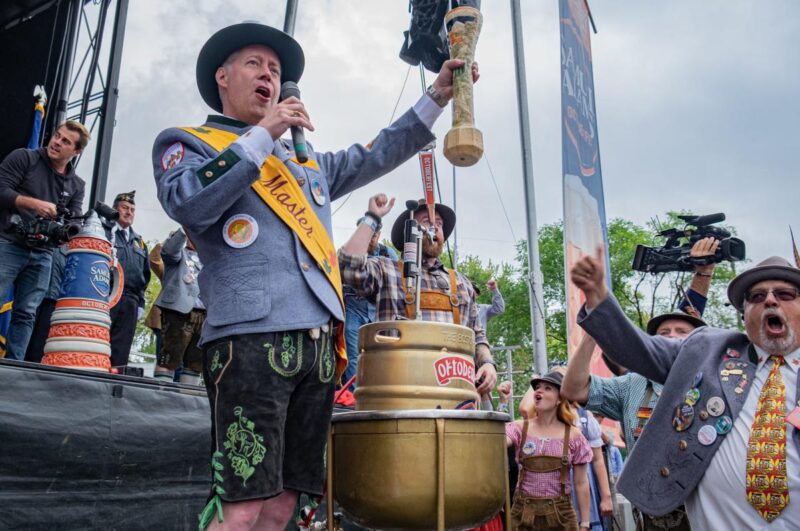 2. LEINENKUGEL'S OKTOBERFEST – provided by La Crosse Beverage; is a Märzen style beer. It has a toasted malt flavor and subtle, spicy hop notes that make it perfect for celebrating fall in true German fashion. So let your steins runneth over. La Crosse Beverage also serves up everyone's favorite White Claw, Miller, Coors, & New Glarus Spotted Cow.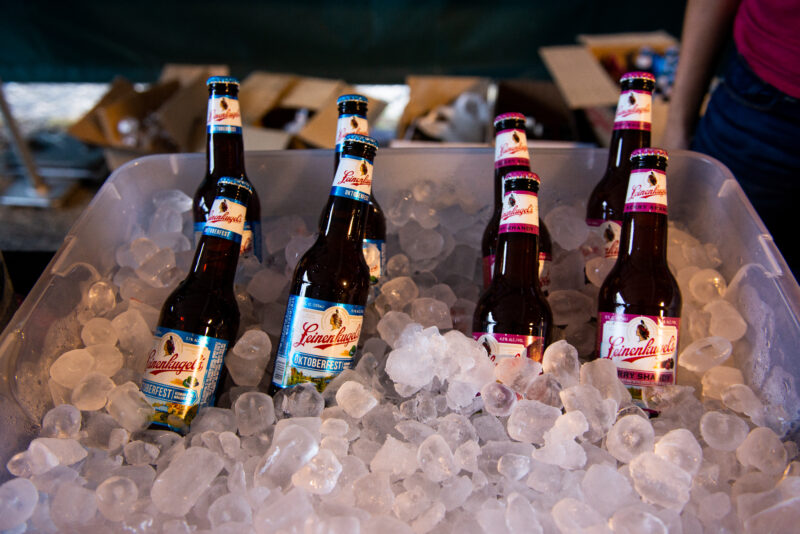 3. SURLY BREWING COMPANY FEST – distributed by Beechwood; is a dry-hopped rye lager with an earthy, biscuity flavor profile.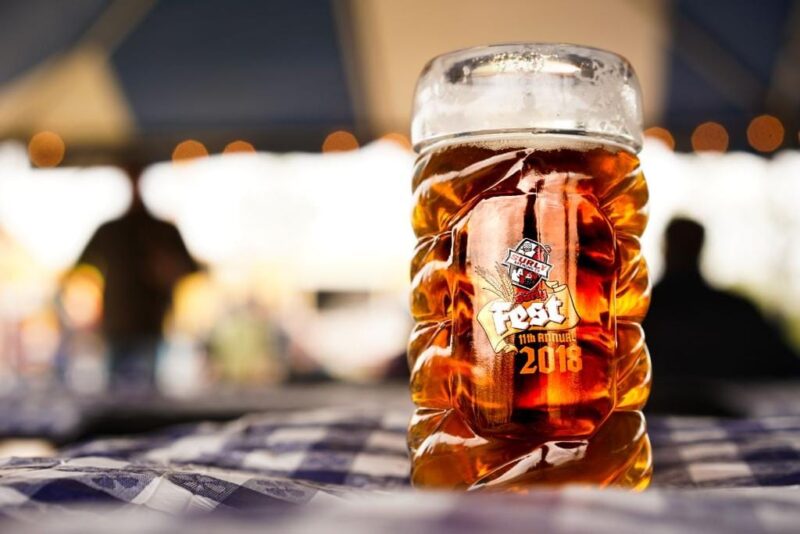 Photo by Surly Brewing Company
4. NEW BELGIUM BREWERY PUMKICK – distributed by S & S  Distributing; adds the unexpected kick of cranberry juice to brighten this traditionally spiced seasonal ale. Pumpkick is brewed with plenty of pumpkin juice, cinnamon, nutmeg, and allspice, but it's the cranberries and touch of lemongrass that send your taste buds sailing. S & S distributing also provides Bud & Capital Brewery Oktoberfest for fellow Fest-goers.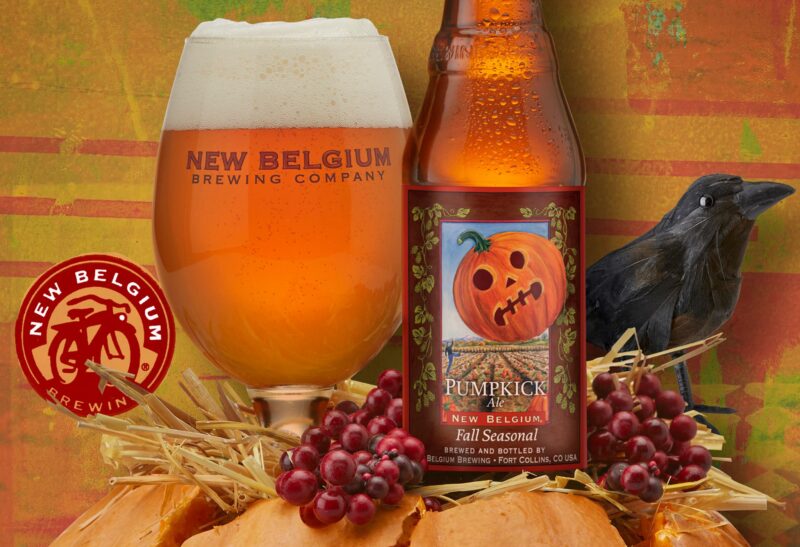 Photo by New Belgium Brewery
5. PEARL STREET BREWERY LEDERHOSEN LAGER FEST BIER – Come late September each year, Pearl Street Brewery along with the rest of us start feeling the Gemütlichkeit. It's time to dust off our lederhosen and drink beer. Lederhosen Lager is Pearl Street's Brewery salute to La Crosse's great German heritage and over 150 years of brewing tradition. Brewed with Pilsen and Vienna malts, true German lager yeast, and spiced with paired hops grown in Hallertau. You'll find this amber beer to be smooth, malty, and easy drinking. Ein Prosit!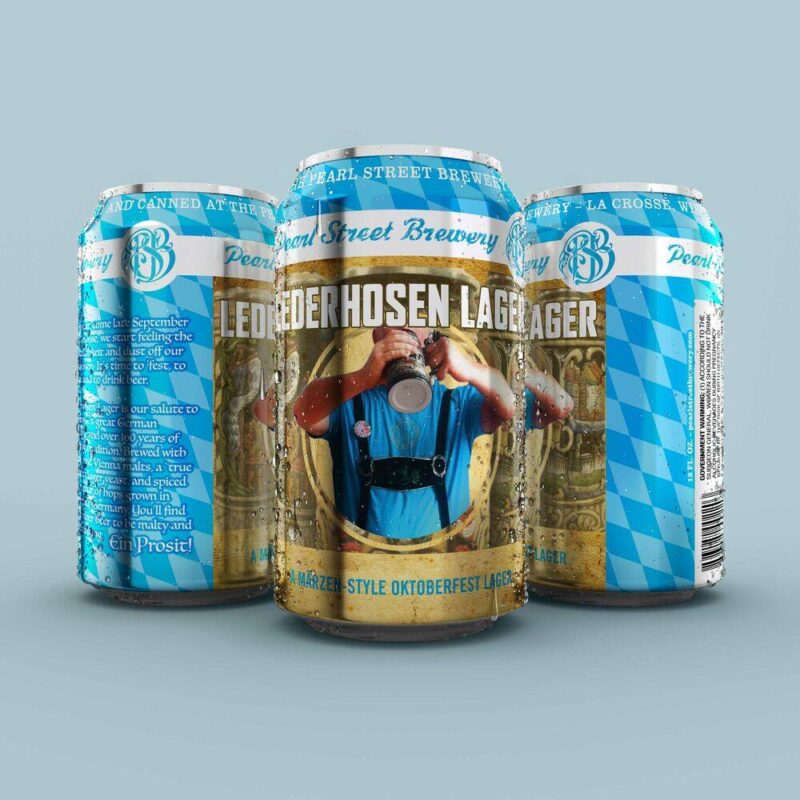 Photo by Pearl Street Brewery