The Oktoberfest Medallion Hunt
THE MEDALLION HAS BEEN FOUND!
2017 Clues and Keys are available below.
One clue will be posted on this page (scroll down) each day at approximately 6 a.m.
The 2017 Oktoberfest Medallion:
is always located within the La Crosse city limits
is never buried in the ground
is always on publicly-accessible property
is accessible 24 hours, BUT posted hours should be observed
fits in the palm of a hand
may be camouflaged
Please be respectful of public and private property and your fellow medallion hunters.
Prizes awaiting the person finding the medallion this year are gift certificates, Oktoberfest merchandise, a cash prize and a miniature replica of the medallion, compliments of Satori Arts.
To claim the prize package, the medallion finder must be wearing a 2017 Oktoberfest USA button at the time they present the medallion at the Oktoberfest office. The back side of the medallion includes a contact name and number to report that it has been found.
Clues and their meanings (PDF files):
2012 Clues and Keys – 2013 Clues and Keys – 2014 Clues and Keys – 2015 Clues and Keys – 2016 Clues and Keys – 2017 Clues and Keys
Thank you to our Medallion Hunt sponsor…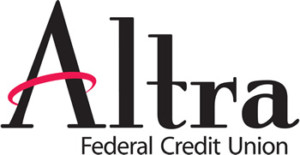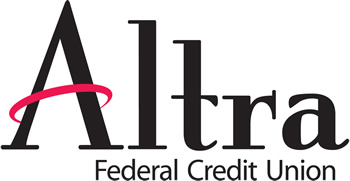 Motorrad

The Motorrad is unlike most benefit rides that stick to the main highways. Join us for a scenic tour on some of the best, little-known paved roads in the Coulee Region while taking in the fall colors. Registration is only $25 per person and includes an Oktoberfest button and commemorative Motorrad t-shirt*. In addition, you'll get VIP parking on the grounds after the ride.
*Please Note: Register by Tuesday, September 19th, 2017 to ensure your shirt size. Shirt size / availability is not guaranteed after September 19th.
Help us spread Gemütlichkeit, the feeling of comfort/cosiness, on two wheels. Your support helps provide a $1000 scholarship to nine area high schools, awarded yearly through the Gemütlichkeit Foundation.
Event Itinerary For Sunday, October 1st, 2017 at Rod's Ride On Powersports
8:00 a.m. – Waiver signing and late registration
8:45 a.m. – Mandatory Pre-ride meeting
9:00 a.m. – Ride leaves Rod's Ride On Powersports
10:30 a.m. – Snack, Refreshment & Rest Stop
1:00 p.m. – Approximate return to Southside Oktoberfest Grounds
All participants are required to sign the Motorrad Waiver. We encourage you to download your waiver, sign it ahead of time and bring it along. If you forget, we'll have waivers for you at Rod's.
Early packet pick-up begins at noon on Tuesday, September 26th, 2017 at Rod's Ride On Powersports.
#Fest58 September 27–September 30
Other community events
Related events are events not managed or coordinated by La Crosse Festivals, Inc. but are held in conjunction with our annual celebration. To learn more about each of these related events please click on a specific event in the drop down menu in the main navigation.
YMCA 3 on 3 Basketball Tournament