Everything To Know About The Medallion Hunt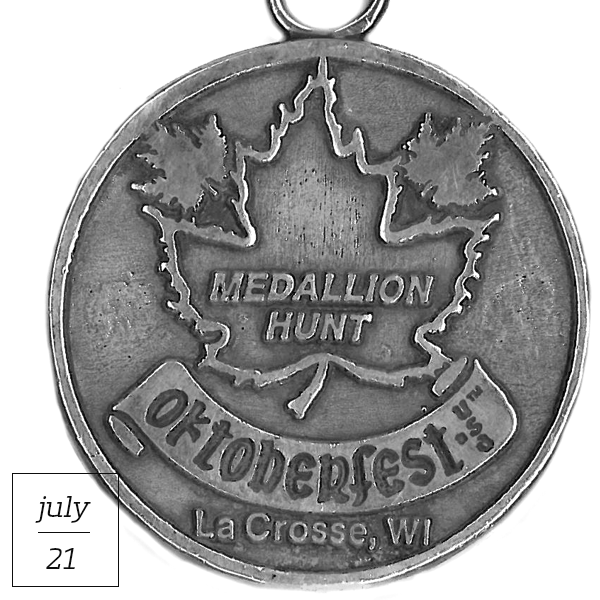 For nearly six decades, we've sent you north, south, east, and west to parks, libraries, trees, bushes, and plants. All to hunt and find that very cherished Oktoberfest medallion, a long-standing Fest tradition. A new clue written by an anonymous clue writer is released daily for 10 days on our website and social media, or until the medallion is found. Prizes awaiting the lucky finder of the medallion include: $500 cash, and a miniature replica medallion, compliments of Satori Arts. While it is one of the most closely guarded secrets of who the clue writer is, (even our Board of Directors and Co-Presidents don't know) here is everything to know about the Oktoberfest medallion hunt.
The medallion hunt began as a way to provide fun for the entire family. The St. Paul Winter Carnival Medallion Hunt provided La Crosse Festivals with many of the rules when Oktoberfest first started. The first clue writer was Marge Leinlokken from the La Crosse Tribune for the first 15 years.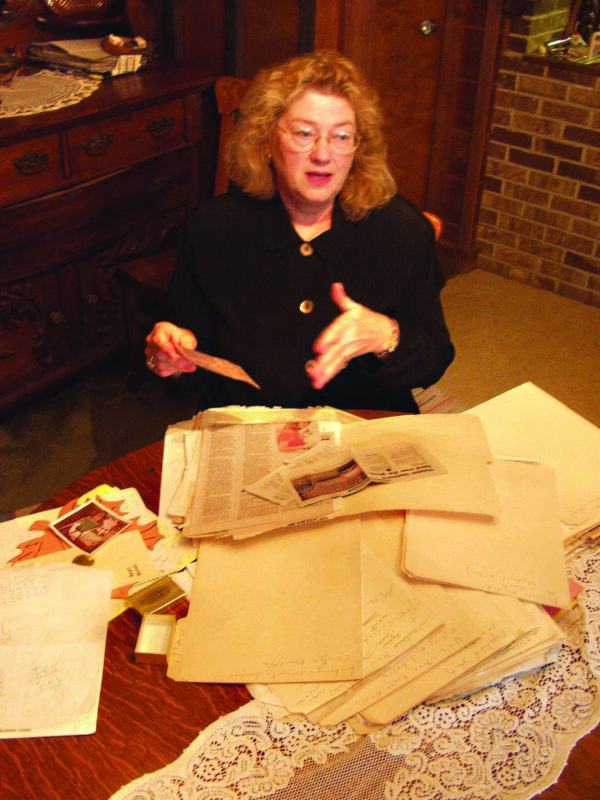 Lois Kathan (pictured above) became the secret clue writer in 1980 and mystified fest-goers for more than two decades. She kept her job a secret and didn't even tell her children until they left for college. Fun fact – in 1991, a group of seekers tried besting Lois at her own game. The "Heister-Meisters" found the medallion, held it ransom, and wrote their demands in a rhyming poem, just like the clues Lois had written. Their demands of giving the cash and prizes to a local charity were met, and the medallion was returned.
The clue writer decides where the medallion will be hidden, does the research on writing the clues, hides the medallion the day before the hunt officially begins, and checks the location each day to make sure it is still there. The current rules are that the medallion must be hidden in the city of La Crosse on public property. It is never buried in the ground, is accessible 24 hours a day, may be camouflaged, and fits in the palm of your hand. Once the medallion is found, the lucky finder should call the number on the back of the medallion to report it.
The only budget for the medallion hunt is what we raise through the "Medallion Hunt" sponsorship to reward the finder; sponsored by Altra Federal Credit Union in 2019. The clue writer receives no salary or stipend, however is rewarded a yearly stein. See the full list of Oktoberfest medallion hunt clues from 2019 here.