Oktoberfest Admission Pass – New in 2018!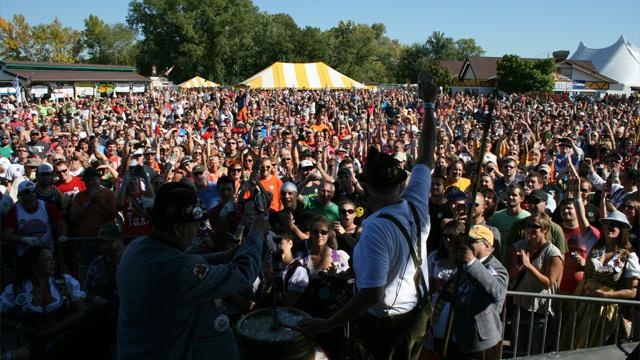 PRESS RELEASE:
Monday, May 1,  2018
 Oktoberfest USA is excited to announce that we are moving to a printed pass for admission to the 2018 Oktoberfest Southside Grounds. (Northside grounds offer free admission). 
 Each 4-day pass has a unique entry barcode, which  prominently features the 2018 winning button design.  The bar code will be scanned at the entrance gates and will allow Oktoberfest to keep track of the number of fest goers on the grounds at any time. 
 Advance price for the  4-day pass will be $10.  Single day admission passes will be $10 for Thursday, Friday and Saturday and $5 for Sunday. 
 A commemorative button will be available at no additional cost for all guests who purchase a 4-day pass.  Regular buttons for collectors will also be available, but will not be accepted for admission.
 4-Day Passes will be available for purchase on our website, www.OktoberfestUSA.com, at the Oktoberfest office, or at local Festival Foods and Kwik Trip locations beginning in July.
 For more information, contact Courtney Daniels at 608-784-3378 or [email protected]