Several 2020 Oktoberfest Events Still Plan To Go On This Fall To Help Spread Gemütlichkeit
While Oktoberfest 2020 has been canceled, the annual Oktoberfest USA Medallion Hunt, Photography Contest, and Motorrad will still go on in addition to official 2020 merchandise to help spread gemütlichkeit, the feeling of comfort/coziness, throughout the Coulee Region.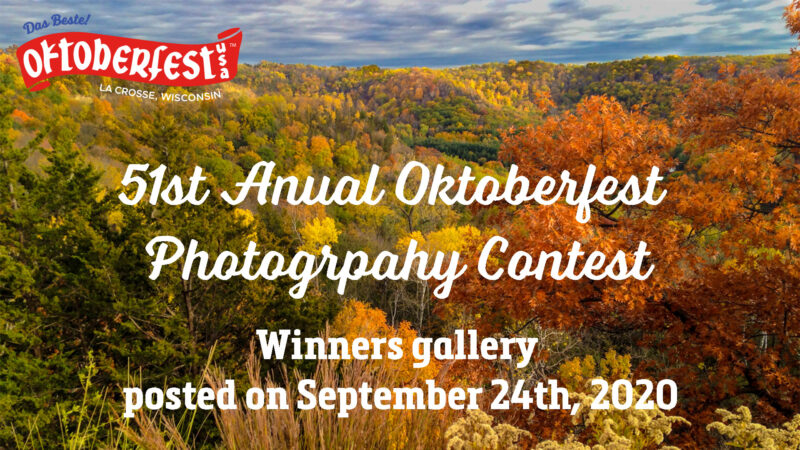 Starting September 1st, the 51st Annual Oktoberfest Photography Contest beings, showcasing gemütlichkeit and nature's beauty from around the region. The Photography Contest is open to adults and students alike through 12 pm on September 18, 2020. Contest rules and entry information are available online here. NEW FOR 2020: People's Choice Award where you will be able to vote online, Thursday, September 24th through Sunday, September 27th, 2020. Winners & Honorable Mentions will be displayed in an online format at oktoberfestusa.com/photo-contest-winners beginning September 24th.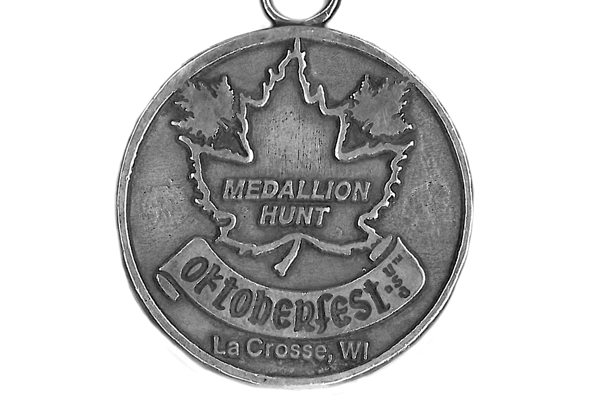 Coulee region "sleuths" will have their opportunity to match wits with the "clue master" as the 2020 Oktoberfest USA Medallion Hunt begins Monday, September 14. The Oktoberfest USA Medallion Hunt is sponsored by Altra Federal Credit Union.
One clue per day will be issued starting September 14. Clues and rules will be posted on Oktoberfest USA's Facebook, Instagram, and website (www.oktoberfestusa.com/participate/medallion-hunt) at approximately 7 am each day. Ten clues have been prepared and will be shared in order until the medallion is found or all ten are used (whichever comes first).
Prizes awaiting the person finding the medallion include: $500 cash, and a swag basket full of Oktoberfest goods. The back side of the medallion includes a contact name and number to report that it has been found.
Oktoberfest USA requests that all medallion hunters respect public and private property (as well as their fellow hunters) while trying to locate the medallion. In addition to not damaging foliage while searching for the medallion, we ask that all medallion hunters follow local and national guidance regarding COVID-19 precautions.

You will also be able to help spread gemütlichkeit on two wheels with the 2020 Motorrad, Saturday, October 10, 2020. Take in a scenic tour of some of the best, little-known, paved roads in the Coulee Region among the beautiful Fall colors. Your support helps provide a $1,000 scholarship to nine area high schools, awarded yearly through the Gemütlichkeit Foundation. Registration is open online here for $25 per person and includes a commemorative Motorrad pin.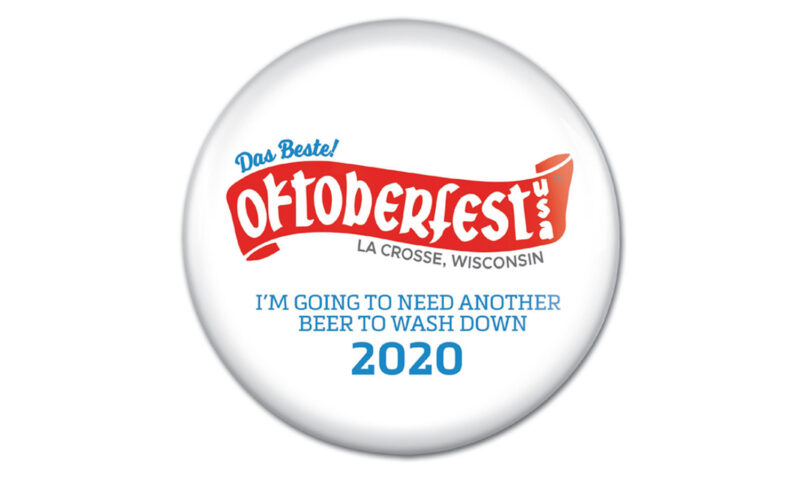 Partnering with the Monogram Company, official 2020 Oktoberfest USA merchandise is still available for pre-order purchases only in our online shop here through September 30th. To guarantee delivery by the week of September 21st; what would have been Oktoberfest; orders must be in by September 6th. Merchandise available is a 2020 button, t-shirts, sweatshirts, hats, koozies, and face mask buffs.