2021 Maple Leaf Parade Marshal – Samantha Strong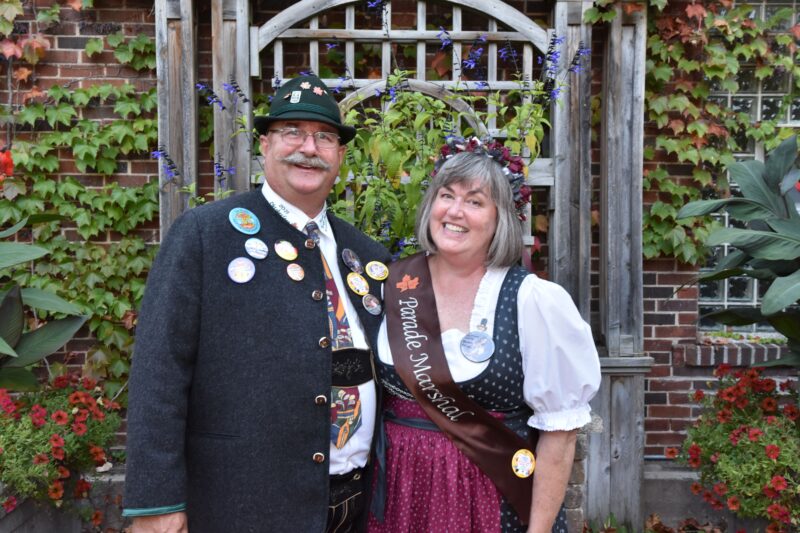 Former Maple Leaf Parade Marshals
| Year | Maple Leaf Parade Marshal |
| --- | --- |
| 2019-2020 | Joe Heim |
| 2018 | Neil Duresky |
| 2017 | Gary Rudy |
| 2016 | Brad Quarberg |
| 2015 | Chuck Moore |
| 2014 | Mike Desmond |
| 2013 | Jean Thompson |
| 2012 | Ed Biddick |
| 2011 | Jim McGettigan |
| 2010 | Ardie Schock* |
| 2009 | Tom Thibodeau |
| 2008 | George Smith |
| 2007 | Dave Clements |
| 2006 | John Stokes |
| 2005 | Tom Pahs |
| 2004 | Max Kottmer* |
| 2003 | Marty Severson |
| 2002 | Mike Kearns |
| 2001 | Roger Harring |
| 2000 | Elmer Grassman |
| 1999 | Dolly Ozburn |
| 1998 | Al Townsend |
| 1997 | Pat Moore |
| 1996 | Terry Peterslie |
| 1995 | Bill Hoel |
| 1994 | Bob Marck* |
| 1993 | Dick Hackett |
| 1992 | Edgar Kroner |
| 1991 | Bob Wilhelm* |
| 1990 | Lyle Anderson* |
| 1989 | John Flanagan* |
| 1988 | Noel Richards |
| 1987 | Bob Soules* |
| 1986 | Jim Jacobson* |
| 1985 | Raymond Bice* |
| 1984 | Russ Cleary* |
| 1983 | Phil Quillin* |
| 1982 | David Nudd* |
| 1981 | John Alexander* |
| 1980 | L. Peter Groves |
| 1979 | Gordon Feinberg* |
| 1978 | Dale Rudy |
| 1977 | Paul "Pip" Wuest* |
| 1976 | Jean Gitz Bassett |
| 1975 | Fred Kramer* |
| 1974 | Charlie Kearns* |
| 1973 | Alma Burns Zahn* |
| 1972 | Fred Abraham* |
| 1971 | Ed Quillin* |
| 1970 | Palmer Hanson* |
| 1969 | Kootch Carroll* |
| 1968 | Paul Kreutz* |
| 1967 | Babe Weigent* |
| 1966 | Jim Conway |
| 1965 | Marge Lienlokken* |
| 1964 | Frank Italiano* |
| 1963 | Jack Martin* |
| 1962 | Joan Engh |
| 1961 | Esther Domke* |
* Fondly Remembered
Parade Marshal Nomination
Know Someone that should "Lead the Way?" Nominate a Parade Marshal today using the Parade Marshal nomination form!
Submit your nomination for a 2020 Parade Marshal by completing the online form linked below.
Your nominee should be a person who:
has contributed positively to the good of the community through leadership and outstanding accomplishments
is someone of good character that is well-respected
is a resident for at least 10 years within 20-mile radius of La Crosse
is actively involved and well-known in La Crosse community
is well-known, well-liked, friendly and outgoing
has the time to devote to Oktoberfest activities!